Mrs. Nebraska 1978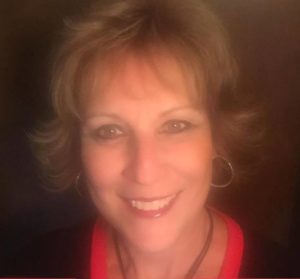 Susan Sochor – Doniphan, NE
S
usie's selection as Mrs. Nebraska was much different than what most of the other titleholders experienced.  She did not have a State pageant.  She happened to see the first Mrs. America on TV and Sambos restaurant was one of the sponsors.  Susie never really gave the pageant anymore thought until several months later when she was eating at Sambos in Grand Island.  There happened to be brochures about the pageant along with information on how to enter, placed on each table with the menus.  Only a few states at that time had an actual pageant, and the rest of the contestants had to submit an entry form that included an essay and several pictures of themselves.
Susie was selected as Mrs. Nebraska after several phone interviews with David Marmel who was the new founder and director of Mrs. America.   "I was really excited when he told me that I was chosen from more than fifty entries," Susie said.  Nationals were held in Las Vegas, Nevada. The contestants flew into Los Angeles and spent a few days there before going to Vegas. Susie's husband, Dave, was very skeptical about the whole ordeal. "He was sure that I would be abducted the minute I stepped off the plane! He made phone calls to both LA and Vegas to be sure everything was legitimate.  After he was thoroughly convinced this was not a hoax he finally relaxed" she recalled.  A state costume was not a part of the pageant at that time.   However, each contestant had to present a small gift to Tom Bradley, the mayor of Los Angeles, that represented their State.  "I honestly don't remember what I gave him. (Husker memorabilia was not around in 1978 like it is today!)"
Lunch with Baron Hilton, and a trip to the Hollywood Walk of Fame were some of the contestant's highlights in LA.  Then it was on to Las Vegas were the rehearsing and hard work started. The talent portion of the contest was titled "Self Expression".  Susie said, since she could not sing, dance, or play the piano she modeled a suit she had made and displayed some paintings and wood carvings that she had created.  "First runner up, Mrs. New York, said talking was what she did best, so she talked about hosting a dinner party at her house," Susie said.  The Mrs. America Pageant experience lasted for ten days.
Susie did not have a state director during her reign, and most of her appearances came about because of an article that appeared in the Grand Island Independent, or from people who knew her and were hosting events, or even arranged on her own.  Appearances included being the Grand Marshall in several parades, judging many teen pageants, presenting trophies at a National Body Building contest and a National Stock Car Race, giving talks to women's groups, appearing on several local TV programs including the Nebraska Muscular Dystrophy portion of the Jerry Lewis Telethon.
Susie has also severed over the years in the capacity as a judge for Mrs. Kansas and several Mrs. Nebraska pageants. A fun fact about Susie and Dave Sochor is that Dave was Mr. Nebraska 1978, not by association of being Susie's husband, but because he actually won the title of Mr. Nebraska 1978 in the state Body Building Championship.
Click to view images.