Frequently Asked Questions
I've never entered a pageant before, does that affect my chances of winning?
No, only three former Mrs. Nebraska titleholders have held a previous title. Many of our Mrs. Nebraska titleholders won on their first try-without any previous pageant experience. You are eligible to compete for the title of Mrs. Nebraska as many times as you wish, until winning the state crown. Everyone has an
equal
opportunity to win the title!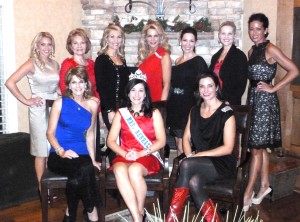 Are there fees involved for participating in this pageant?
Yes, there is an entry fee which covers operating costs during pageant weekend. We encourage local titleholders to secure sponsorships for covering expenses incurred to participate in the state pageant. Family, friends, and local businesses are honored to support you, and receive recognition as
your
sponsor in the official state program book.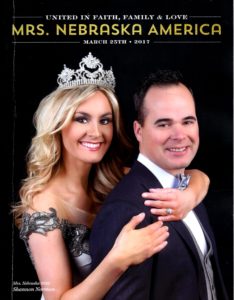 Will I receive direction on how to prepare for this pageant?
Yes, informational meetings will take place. You will be given all of the necessary forms, requirements, and expectations from the pageant directors and our reigning Mrs. Nebraska. Former titleholders are also available to consult, assist, and guide you through the process, as well as answer any questions you may have. You may also seek professional coaching at your own cost.
Do I need to win a preliminary event before competing at the state level?
No, once you've met the requirements of becoming a contestant, you are awarded a local title representing your community, county, or region. Local titles are awarded on a first come first serve basis.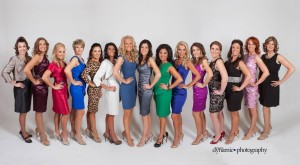 What type of women enter the Mrs. Nebraska Pageant?
Mrs. Nebraska titleholders hail from across the state and come from various backgrounds and vocations. They are stay-at-home moms, doctors, huntresses, models, teachers, personal trainers, motivational speakers, and business owners. Each titleholder has one thing in common, they are all married. These women are passionate about various causes and charities such as breast cancer awareness, heart disease, spending more time with our children, youth volunteerism and mentoring programs, building strong marriages, and domestic violence.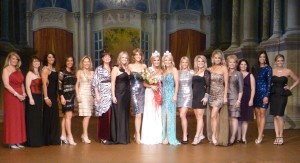 Are there community service requirements for local titleholders?
No, your marriage and family comes first. You are contributing to your community by virtue of serving your own family. However, local titleholders are active throughout the year within their communities, promoting children's causes, women's health issues, diversity, empowerment, and personal achievement.  Many appearances are made individually, or together as a group. Several of the annual group events we attend are the Go Red for Women luncheon, Making Strides Breast Cancer walk, statewide TeamMates walk-a-thon, American Cancer Society Bag Lady Social, SAL Venango Chili cook-off, Miss Nebraska Pageant, and Nebraskaland Days.  It creates good camaraderie between local titleholders and is great exposure for the organization.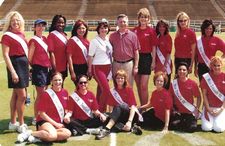 What are my obligations as Mrs. Nebraska?
As Mrs. Nebraska your role is to serve as an ambassador for the contemporary married woman. The only requirement is that you advance to nationals and compete for the title of Mrs. America. This title is a once in a lifetime opportunity; it's up to you what you achieve during your reign. The Mrs. Nebraska Executive Board will assist you in setting up various appearances throughout the year. Mrs. America has partnered with the Susan G. Komen Breast Cancer Foundation and the National Anthem Project.  Nebraska is very active with both causes and has received national recognition for its involvement.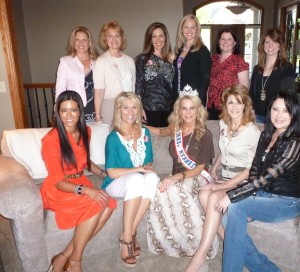 What are the areas of competition for Mrs. Nebraska?
There are three areas of competition in the Mrs. America system. 50% is a personal interview one-on-one with each judge, 25% is physical fitness (swimsuit), and 25% is evening gown. Mrs. America does not have a talent division because they feel for a woman to successfully balance her marriage, her family, and her career………that is talent enough.
Does age, height, or weight affects my chances of winning?
No, the judges are looking for a beautiful (both inside and out), well rounded, articulate woman. Mrs. Nebraska contestants must be at least 18 years old, and have ranged from 22 to 60 years old, and have had diverse heights of 5'0" to 6'1". There is no weight requirement; however Mrs. Nebraska must be physically fit.

Are having children a requirement?
No, several Mrs. Nebraska titleholders have not had children, but one Mrs. Nebraska titleholder is the proud mother of 8 children.  Motherhood is optional!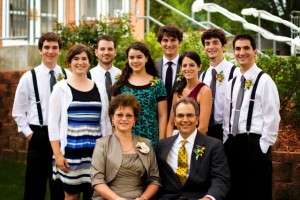 How many women compete in the Mrs. Nebraska Pageant each year?
It varies every year.
Is there a prize package for winning Mrs. Nebraska?
Yes, the prize package varies every year. Upon winning the title of Mrs. Nebraska
America, she will receive the official state crown and sash along with an all expense paid trip to Mrs.
America. In addition to that, the new Mrs. Nebraska will receive a prize package typically valued over
$10,000.00.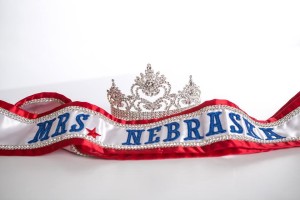 When is the Mrs. Nebraska Pageant held?
Typically the pageant is held the first part of November. It must be held 90 days prior to the national pageant.
Why should I enter the Mrs. Nebraska Pageant?
The choice to become a part of the Mrs. Nebraska Organization is a personal decision. It is a rewarding and exciting event recognizing Nebraska's married women, and is the official state preliminary to the Mrs. America Pageant. It is the 
only
 nationally televised pageant for married women. These women decide to participate for the personal growth aspect of the preparation, to promote community causes, and make new friends. You become a part of a great sisterhood and the Mrs. America family!  What are you waiting for?