Mrs. Nebraska 1984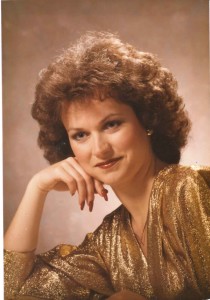 Deb Badeer – Lincoln, NE
D
eb Badeer had competed in 8 different pageants, won 3 local titles, and was Miss Nebraska-USA 1977, before winning Mrs. Nebraska in 1984.  She made 83 appearances as Mrs. Nebraska during her reign in everything from parades, to singing, modeling, and speaking engagements. She has also been active in the Mrs. Nebraska Pageant as a judge, performer, and auditor.
Deb married Dan Badeer in 1977 and they had two children at the time she became Mrs. Nebraska.  They completed their family by having six more children and in 2002 the Badeer family was honored as Family of the Year by the Nebraska Family Council.
Deb's main career focus has been teaching, with seven of their children already graduated from Badeer Christian School.  She has presented numerous interviews on home schooling for newspaper articles, NPR and local radio, television, and was featured on an NET program on Home Schooling in Nebraska.
Past accomplishments and activities include: NRA-Expert Marksman, Vocalist on Back to the Bible Broadcast, 1993 Nebraska Young Mother Representative, Co-founder of Nebraska NCFCA Speech and Debate, Founded NCHEA Legislative Day, Drama and Choir Director, and American Legion Auxiliary Legislative Chairman.
Currently, Deb is a Legislative Liaison for the Nebraska Christian Home Education Association (NCHEA), Director of the Stand Firm Apologetics Club, Coordinator for NCHEA Teen Track, a Constitutional speech coach, Church Administrative Assistant, vocalist, speaker, and is pursuing a black belt in Tae Kwan Do alongside her youngest daughter.