Mrs. Nebraska 1988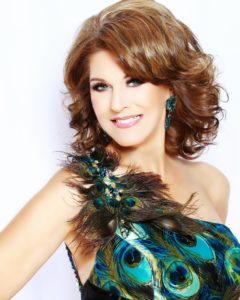 Terri Krolikowski – North Platte, NE
Mrs. Nebraska Historian since 2008
T
erri's background includes career and management consulting in the healthcare and education fields. Terri has served on the Mrs. Nebraska Board since her crowning, serving as co-director, as the executive director, and presently as the Historian. She is a professional model with television and radio commercials to her credit.
Born with an Atrial Septal Defect, after having open heart surgery at age 10  to repair the hole in her heart measuring the circumference of a 50 cent piece, Terri received a clean bill of health. She was later diagnosed with atrial fib where her heart was shocked back into rhythm in addition to being put on a cocktail of medications.  After going on the Ideal Protein protocol and losing 65 pounds in 6 months,  she was taken off all medications  and received her second clean bill of health. Terri is the CEO and health coach of Ideal Health Lincoln and Ideal Health North Platte where she has coached countless clients to become the healthiest versions of themselves through their own transformation journey on Ideal Protein's  ketogenic protocol. As a passionate advocate for heart health and wellness, eating healthy has been a key component in Terri's message of educating and supporting those who suffer from heart disease. Various heart issues run in Terri's family, so sharing her story with others of being healthy through clean eating and exercise is a vital part of her message. "I have 4 P's in my life: Purpose, Passion, Perseverance, and Paying It Forward." Terri gives back by being involved in various charities and teaching youth entrepreneurship by providing camps for kids 10-18 years old.
"In life you can make your own decisions or let other people make those decisions for you. Being Above The Influence is about staying true to yourself, and not letting people pressure you into being less than you are. So be yourself."
"The best way to find yourself is to loose yourself in the service to others"
The 1988 Mrs. America Pageant was held in Kauai HI and was produced and directed by Jeff Margolis and televised live on ABC-TV.