Mrs. Nebraska 1995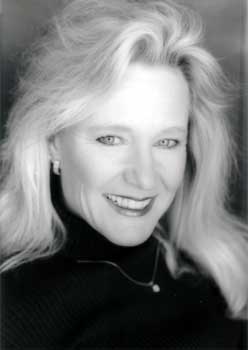 Cheryl Priess-Dickey – Lincoln, NE
Woman of Achievement Winner- Mrs. America
C
heryl has owned and operated "The Cheryl Priess Dickey School of Dance" for the past 25 years. Cheryl studied Classical Ballet, Pointe, Tap, Jazz, Modern and Gymnastics at both the University of Nebraska and the University of Utah. She has studied dance, gymnastics, voice and modeling her entire life. She was the assistant Ballet Director for "The Lincoln City Ballet Company" during the 1980's. Her list of choreography is extensive from high school, civic reviews, musicals, Classical Ballet productions, as well as drill, dance-team and cheerleading squads. She continues her dance studies each year in New York & L.A. Cheryl has won many top choreography awards both on the Regional & National levels.
Many of her former dancers are performing on Broadway and in Europe. "The CPD Performing Company" has won Regional and National titles as well as dance
Cheryl Priess Dickey competed at the 1995 "Mrs. America Pageant" where she won the "Woman of Achievement Award." She is also very active adjudicating National Dance Competitions as well as Beauty Pageants. Cheryl continues to educate dancers in the beauty of dance providing all dancers inspiration and confidence teaching them always to "reach for the stars!"
Cheryl and Steve have three children: Tiffany, Joel and Bryce and six grandchildren.
Click to view images