Mrs. Nebraska 1998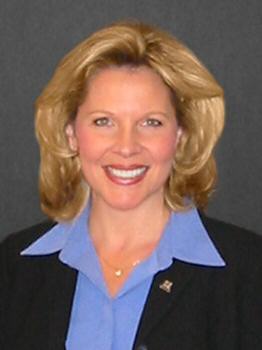 Debbie Anstine – Lincoln, NE
D
ebbie is married to Bill.  She is mother to three grown children, Tina, Troy, and Jared, and has ten fabulous grandchildren which makes for a wonderful and busy household with lots of family time.
Debbie currently works as an Executive Sponsor and Enterprise Client Executive for Kenexa, an IBM Company. She has ultimate leadership and accountability for 10 of Kenexa's largest global client relationships.  Through consulting, service, and solutions, these clients use Kenexa's various programs to impact, streamline and strengthen their Human Resources Processes and impact business outcomes. Prior to joining Kenexa, Debbie worked with The Gallup Organization as a managing partner, consulting on research and programs that impact client business performance. She holds a BA in Management and Human Relations from Bellevue University with continued education at Doane and the University of Nebraska-Lincoln. Debbie has served on the Board of Directors for Junior Achievement, The March of Dimes, and Christian Women's Club.
During her reign in 1998, Debbie made 88 appearances throughout Nebraska, Iowa, Missouri and Colorado.  Her national pageant was held in Las Vegas at the MGM Grand.   Debbie still speaks regularly for Stonecroft Ministries (former Christian Women's Club) and various business events locally and outside the state.  Typical topics include Priorities, Leadership, Engaging Employees, and leveraging natural talents and strengths.
Debbie's hobbies include running, photography, golf, and family time.  Photography is much more fun now with these "little" grandchildren subjects. Together, the Anstine family enjoys taking several trips a year to their lake property in Table Rock, Missouri.
Click to view images.