Mrs. Nebraska 2001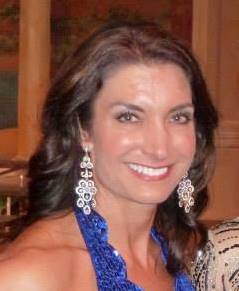 Debra Gray – Omaha, NE
Physical Fitness Winner at Mrs. America
A
s Mrs. Nebraska 2001, Deb pioneered many "firsts" during her reign. She was the "first" Nebraska titleholder to receive the Physical Fitness Award at Mrs. America, and then just several months later become the "first" Nebraska titleholder to become an expectant mother.  Another first for Deb is that she happened to be competing for the Mrs. America title during the time that the tragedy of 911 took place.  Most of us can only imagine how daunting that would have been for the Class of 2001, to have experienced such a horrific event.
Since being crowned Mrs. Nebraska in 2001, today Deb and Scott keep up with their very active daughters, Rylee and Skylar. The girls both enjoy school and everything from volleyball, basketball, soccer, dance, swimming and diving.
Deb took a leap of faith by starting her own personal training/coaching business called "Figure By Faith". It was created from the passion she has with health/wellness and of sharing her transformation story. With her business, she is able to train clients in person, and online. This allows her to train people all over the county. She loves being able to share her life and experience with others, which in turn helps them find and achieve their personal and physical best.
After Deb's reign as Mrs. Nebraska, she gained over 50, then 70 pounds, respectively during each of her pregnancies. Two years after the birth of her second daughter, Deb went through a physical and spiritual transformation to become a professional figure and fitness champion, spokeswoman and personal trainer/lifestyle coach. "I feel blessed I am able to do what I love and enjoy, inspiring and empowering others to feel amazing on the inside that resonates on the outside." She has worked with clients that range in both fitness levels and age (9 to 102 years!) along with a variety of goals they want to attain. Deb is also a sponsored athlete and spokeswoman for Complete Nutrition and appears on the Morning Blend show in Omaha once a month.
Recently Deb competed in her first pro figure show, placing 4th which qualified her for World's . Another goal of Deb's is that she has written a book sharing her story about her mission with Figure By Faith, by having a balanced life through faith, food and fitness. The proceeds are being donated to benefit Keya International (mission pro-gram in Bolivia) and the Madonna School. "I look forward to what the future holds and continue to feel blessed with every day that comes my way!"  https://figurebyfaithdevotions.com/my-story
Click to view images.