Mrs. Nebraska 2010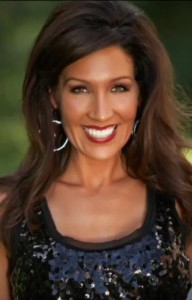 Nicole Panneton – Omaha, NE
"A
s I reflect on what the Mrs. Nebraska experience has meant to me, my first thoughts are of my father."  Nicole is the daughter of a former Yankee. Playing sports was something she and her dad did together as she was growing up.
As a young girl, Nicole was never exposed to pageants or the benefits they had to offer. She never had a reason to be on stage, or perform in front of a crowd. After high school and college, Nicole moved away to practice public accounting in Wichita, Kansas working ten hour days doing tax returns and audits. She says, "It certainly is not a profession that lends itself to practicing your stage walks and public speaking."
Five years later, Nicole moved back to Omaha to marry her dentist. "I guess you could say my father introduced us." Nicole's dad was Mark's very first patient. Since moving back to Omaha, Nicole has worked with her husband, Mark, managing his two dental practices.
2013 also marks seven years for Nicole as the co-chairperson for Lakeside Hospital's Annual Fundraiser called Jewels of Autumn benefitting the fight against breast cancer in Omaha.
Each of us has our own personal convictions as to why it was our desire to win the Mrs. Nebraska title, and typically there is one person who is contributory in convincing us to do so. For Nicole, it was her husband Mark. "Mark's faith in me and his encouragement and support were instrumental in convincing me to run for Mrs. Nebraska. I had never done anything like it, and thought, how hard could it be?" Nicole quickly learned her stage fright was oppressive, and would be her biggest obstacle. "Luckily, my third year competing, my on-stage questions were about Parkinson's Disease, from which her father suffered from, and about an influential couple. I was able to talk about my incredible parents and the beautiful example of family they have given me, and the incredible burden they have both undertaken with dignity. When I won Mrs. Nebraska, my dad was still able to walk on stage to congratulate me. He was so proud."
At nationals, Nicole's dad was in a wheel chair. She says, "My most memorable moment of Mrs. America was when all the contestants walked into the ballroom, through the audience, onto the stage. I was able to walk through the crowd past my dad, and stop to kiss him. His love was never something he articulated, but I could see it and feel it more than ever. At that moment, seeing him, my Mom, Mark, my sister and brother-in-law, my two older step-kids, my two little kids and my entire cheering section, I knew I had won the lottery of life."
"Mrs. Nebraska was a journey I will never forget. I am so grateful to the women before me for making my experience possible, and I congratulate all the women after me for being brave enough to try something amazing."
Click to view images