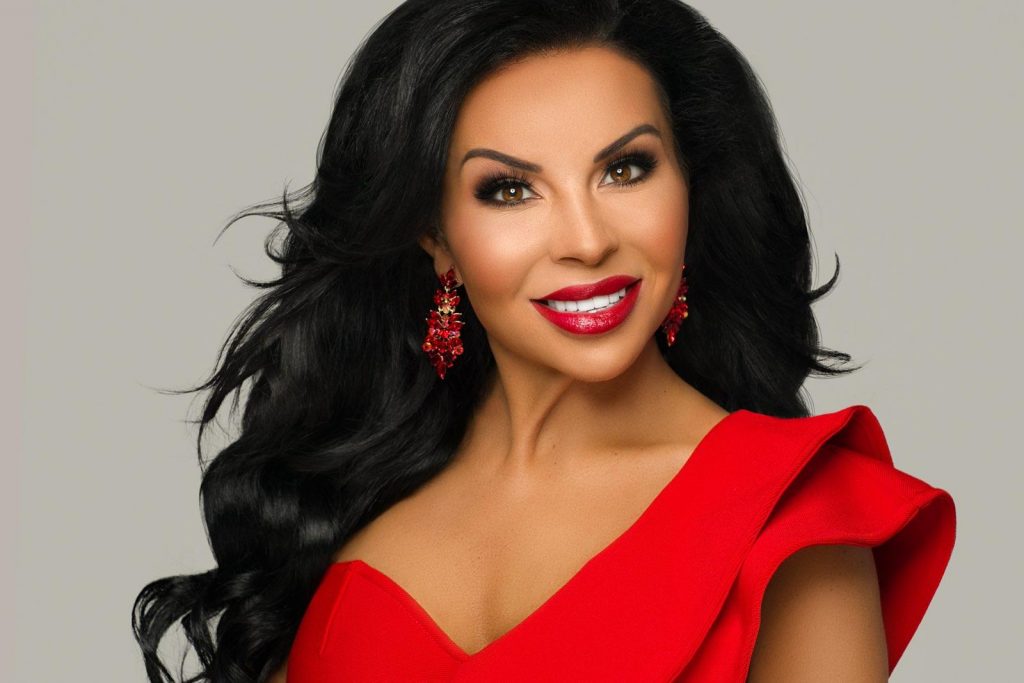 Jacqelle Lane, M. Ed – 2020
J
acqelle Lane, M. Ed. is currently a sixth grade English Language Arts teacher in Omaha, Nebraska. She has been teaching since 2009. When people ask her if she has children of her own, her favorite response is, "Well, certainly, I have 136 of them that I teach every day, and I love them like they are my own."
Since 2009, Jacqelle has been passionate about her platform, "Every Child Matters: Preventing Teenage Suicide and Reducing Bullying." Since she has the opportunity to teach over 136 children a day in the mainstream classroom so also, unfortunately, she witnesses how detrimental bullying can be to a child's psyche. It is also what fueled Jacqelle's passion for writing the book "From Bully
to Bestie," a guide for students, teachers, parents, and counselors on strategies that students can use to cope with bullying behavior and create more positive responses along the way.
Jacqelle is a native Nebraskan living in Omaha for over seven years. Jacqelle grew up on beautiful Lake McConaughy and then went on to attend the University of Nebraska-Lincoln majoring and obtaining a degree in Communication Studies and Marketing. While on campus at UNL, she was involved in various activities and clubs, including Alpha Omicron Pi Sorority, the Nebraska Alumni Association, Cather Circle, Husker Choices, ASUN, and PanHellenic to name a few. After her undergraduate education, she went onto pursue a career in corporate America when she became a part of a non-profit organization City Impact of Lincoln, Nebraska, that is where her love of at-risk youth began.
After Jacqelle's internship at City Impact, she decided that God had called her to go into education and help these students that had stolen her heart. Jacqelle went back to a school participating in a new program at the University of Nebraska-Kearney called "Transition to Teach."
Jacqelle, in three short years, had obtained her English Endorsement in Secondary English Education 7-12 while simultaneously graduating with honors and earning a Masters degree in Education Administration from Concordia University in Seward Nebraska (K-12) and an endorsement in English as a Second Language (ELL). Jacqelle is currently enrolled and pursuing a degree in school counseling from Concordia University. She prides herself on being a lifelong learner, advocating for the at-risk population, and being trained in "Trauma-Informed Care" and "Train the Trainer" programs.
Jacqelle's passion and platform for at-risk youth extend far beyond academic achievements. Jacqelle has worked for the only Level III Alternative School in Nebraska, working with some of the most severe cases of autism, abuse/neglect, and special needs students. Jacqelle has extensive experience working in both Secondary and Middle School settings and has taught at two of the largest school districts in Nebraska.
In 2018 she took on the role of Pep Club Coach and was one of three coaches for the Drama Department as well at Alfonza W. Davis Middle School in Omaha, Nebraska, which is a part of Omaha Public Schools District. She is a member of the LIFT with Boys Town Advisory Board, which takes a preventative approach, LIFT Together brings parents, educators, coaches, behavioral health professionals, and community members together to work in concert to achieve a broader "population" change in their communities. It works closely with its partner organizations, so everyone speaks the same language and has the same goals – to promote positive engagement at schools, strengthen families, and change communities. She is also a member of the MTSSB Committee, which encourages positive support within the School to improve school climate and culture. She is also a member of the Nebraska Education Association and the Omaha Education Association.
In Jacqelle's free time, she enjoys traveling, running in community 5K's and 10K's, volunteering at the Foodbank of the Heartland, working out at Lifetime Fitness Omaha, and is an avid supporter of Omaha Performing Arts.
For more information about Jacqelle Lane M.Ed and her platform, you may visit her at the website , on LinkedIn , on Facebook , and Twitter.